Hybrid floating solar in Sirindhorn Dam, the world's largest, will start power generation this October.
EGAT prepares to show potential of floating solar cells, hybrid hydropower, Sirindhorn Dam Ubon Ratchathani Province, size 45 megawatts before commercial electricity distribution this October, ready to push new check-in points to receive tourists early next year
Mr. Prasertsak Choengchawano, Deputy Governor of Power Plant Development and Renewable Energy Electricity Generating Authority of Thailand (EGAT) revealed that
Floating Solar Power Plant Project with Sirindhorn Dam Hydroelectric Power Plant Ubon Ratchathani Province (Hydro-floating Solar Hybrid) or a hybrid solar power plant at Sirindhorn Dam With a capacity of 45 megawatts, 7 sets of solar panels and buoys have been installed in the Sirindhorn Dam, concrete buoys of the underwater anchor system have been installed and the switchgear building has been completed.
It will prepare to test parallel generators to the grid system for the first time (First Synchronization) tomorrow. It is expected to be able to supply electricity to the commercial system (Commercial Operation Date: COD) in October 2021.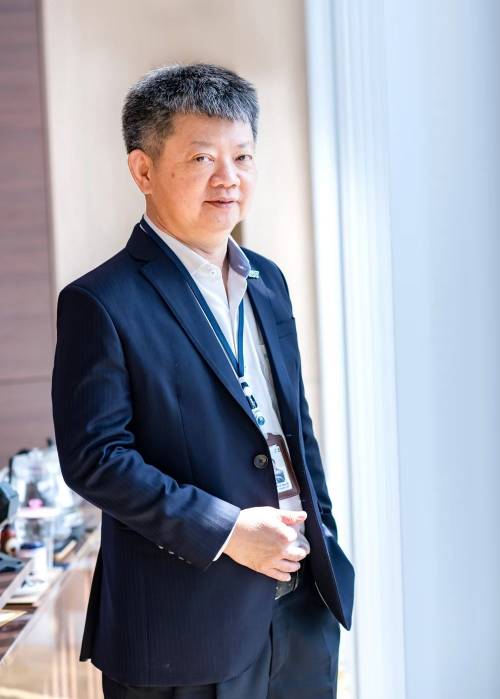 At the same time, EGAT is also accelerating the construction of "Nature Walkway or Nature Walkway" to be a check-in point and a new major attraction Ubon Ratchathani Province A bird's eye view of the world's largest hybrid floating solar cell can be seen up close. is in the process of adjusting the landscape around the area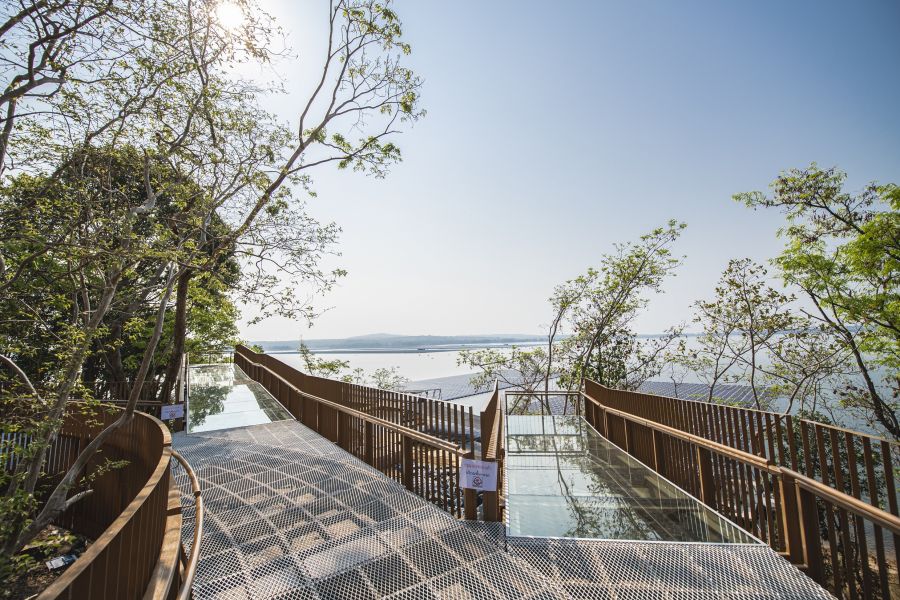 for the Sirindhorn Dam Hybrid Floating Solar Power Plant It is a floating photovoltaic plant that is a hybrid with hydropower from a dam. the largest in the world can produce electricity from clean energy together between "Solar energy" and "hydro power" by solar cells will produce electricity during the day with sufficient light intensity. and bring hydro power to generate additional electricity during the insufficient light intensity or during the night It reduces the uncertainty of renewable energy that is normally dependent on the weather. making it possible to produce electricity continuously for a long time
The power plant installs solar panels on buoys and other equipment using the water surface area of ​​approximately 450 rai, accounting for less than 1% of the water surface area of ​​the reservoir. Using double glass solar panels (Double Glass) can withstand high humidity well. No contaminants enter the water source. In addition, HDPE (High Density Polyethylene) buoys have been installed, which is the same material as the water supply pipes. Therefore, it is friendly to the environment and aquatic animals. Importantly, the electricity generation of the Sirindhorn Dam Hybrid Floating Solar Power Plant It will help reduce greenhouse gas emissions (CO2) by approximately 47,000 tons/year, which contributes to solving the global chaos problem.
EGAT is also preparing to develop hybrid floating solar cells in many EGAT dam areas across the country continuously. The total production capacity is 2,725 megawatts and is in the process of considering additional potential of more than 5,000 megawatts. This is an important starting point for EGAT to step into a truly carbon-free society in the future.
cr.bangkokbiznews
Interested in plastic products contact
Plasty Design Co., Ltd.
tel. 094-978-8887, 063-282-3651