Floating Litter Traps and Floating Garbage Traps 4.0 Innovations to Reduce Marine Waste Problems
Thailand ranks 6th in the world for releasing trash into the sea. And according to data from the Department of Marine and Coastal Resources, in 2017, 16% of rare marine animals were affected by marine debris. Marine debris also affects ecosystems such as corals, mangrove forests, and beaches.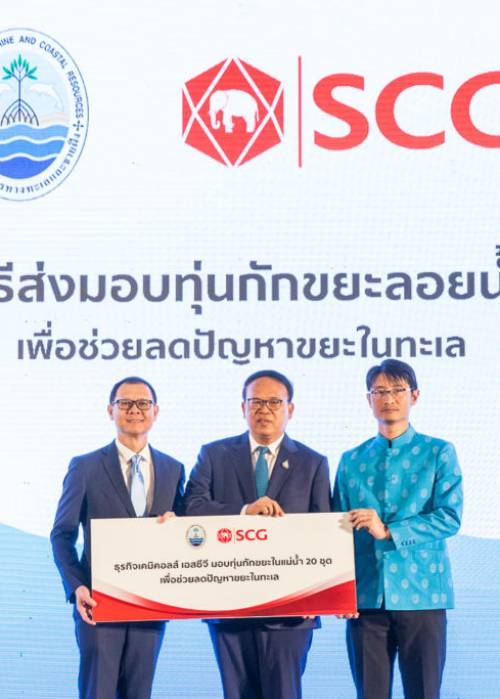 To take care and work together to find solutions to reduce the problem of marine waste through innovation. SCG has collaborated with the Department of Marine and Coastal Resources (DMCR) to develop the "SCG – DMCR Litter Trap", an innovation under the concept of a circular economy. Chemicals Business, SCG, has introduced high quality PE100 pipes from SCG. The rest from the molding test It has strong, durable and environmentally friendly properties. It was developed as a device for attaching floating garbage traps of the TCSC by designing a cover-opening mechanism that relies on the principle of water flow and pressure. and has a mesh bag underneath Help collect floating garbage The garbage will not drift out of the buoy according to the direction of the current that changes according to the influence of the tide. Can accommodate up to 700 kilograms of waste, however, the amount of waste varies depending on the place where it is placed. The collected waste will be disposed of properly.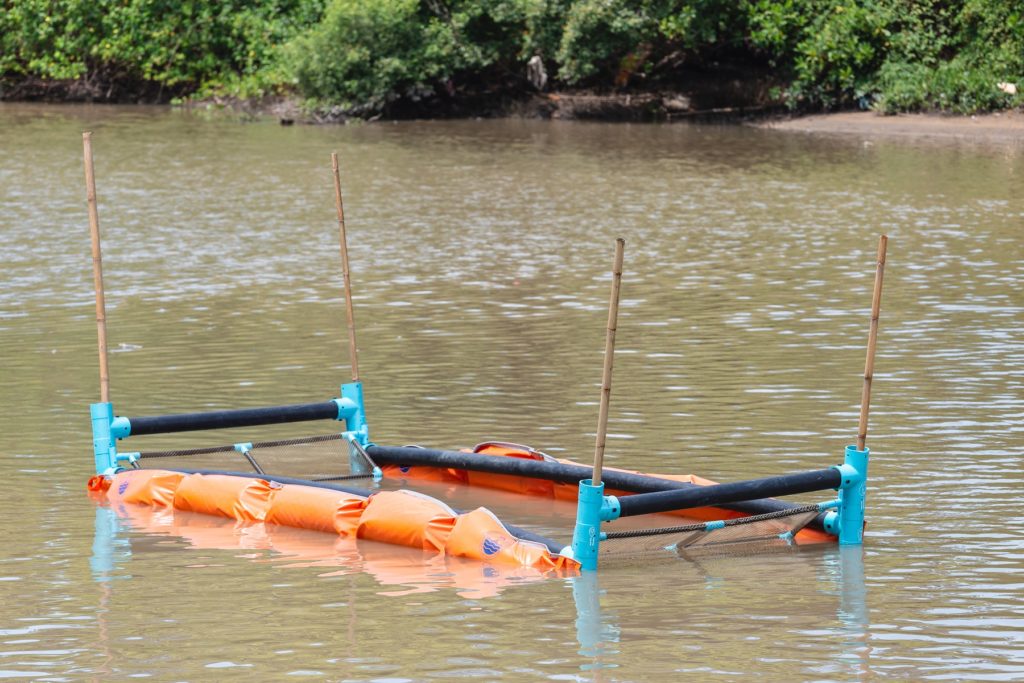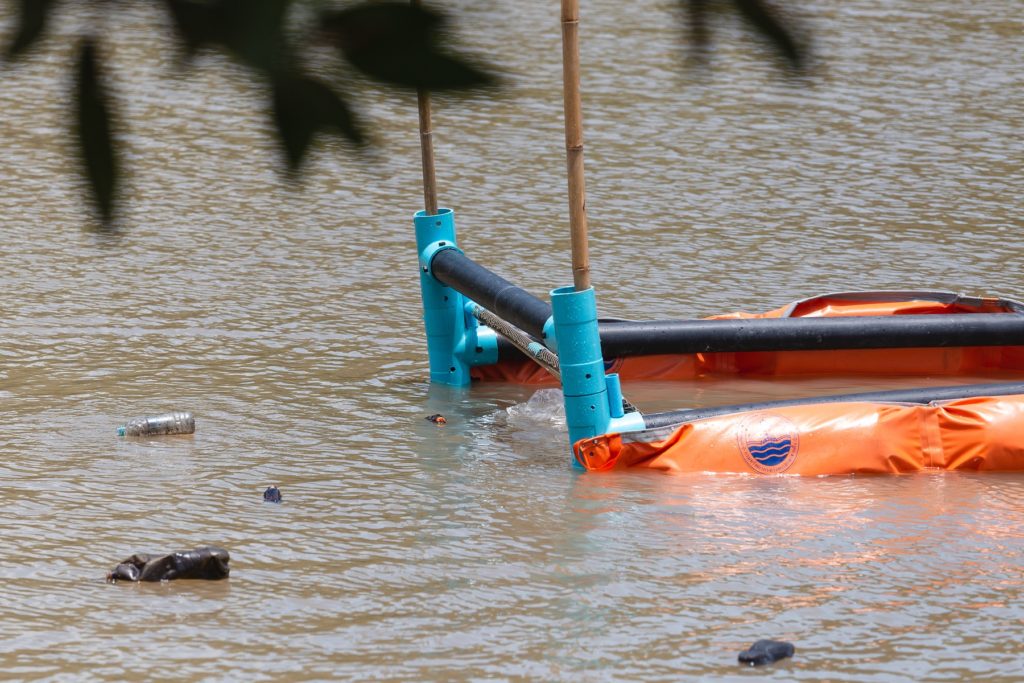 In addition, SCG has also brought its expertise in robotics to innovate and develop. "SCG Smart Litter Trap 4.0" (SCG Smart Litter Trap 4.0) by using ML (Machine Learning) and IoT (Internet of Things) systems to help increase waste collection efficiency. And help facilitate the staff even more. It is also designed to be powered by solar energy. to save energy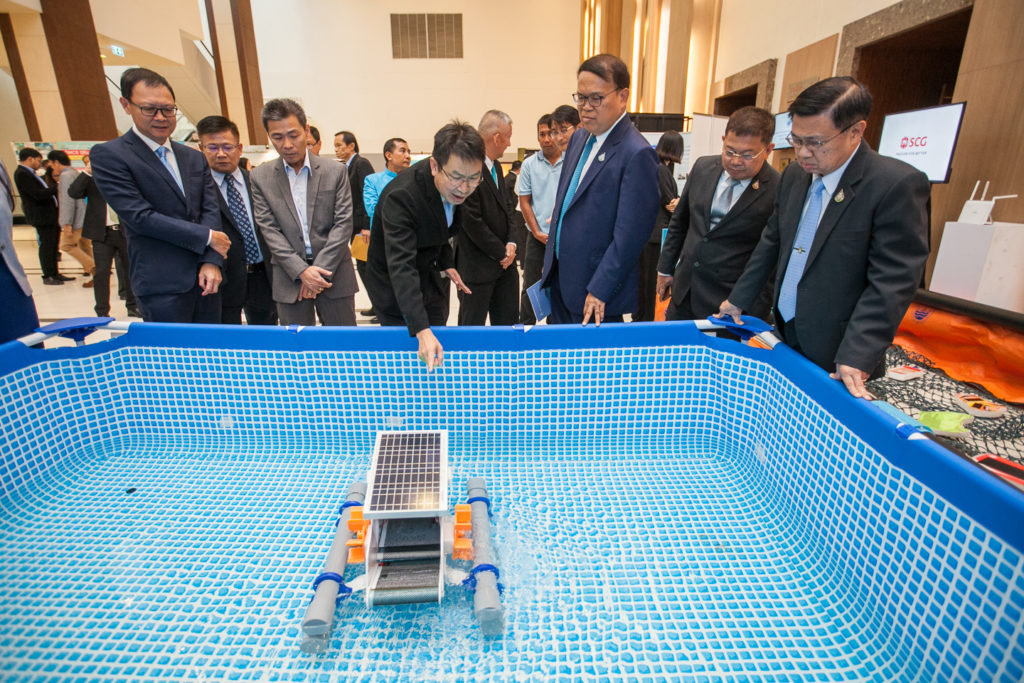 After this, SCG will work with the NBTC to study the management of waste collected from the river to create added value. and preventing waste from returning to the river
Features of floating garbage traps and floating garbage trap robot 4.0
floating garbage buoy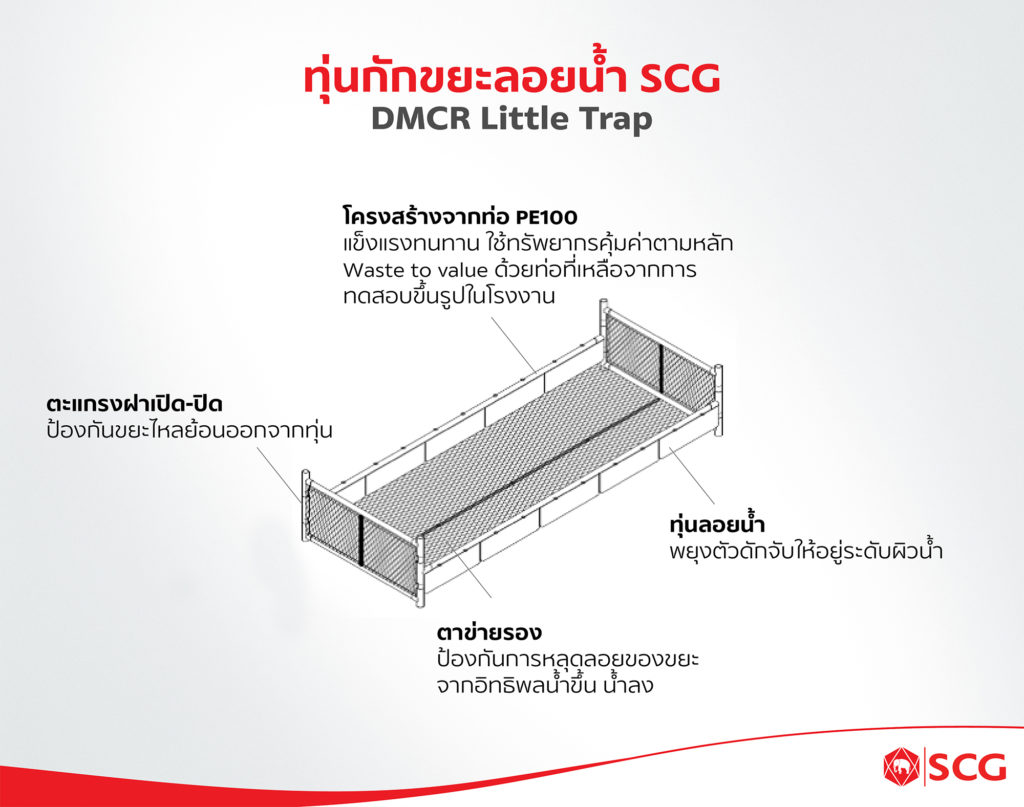 Grate lid open-close Preventing waste from flowing back from the buoy
Secondary net prevents waste from drifting from tidal influence.
Floating buoys help the trap to keep the water level.
The structure is made from PE100 pipe left over from factory molding tests. provide durability and the best use of resources

* Width 1.8 meters, length 5 meters, can hold up to 700 kilograms of garbage.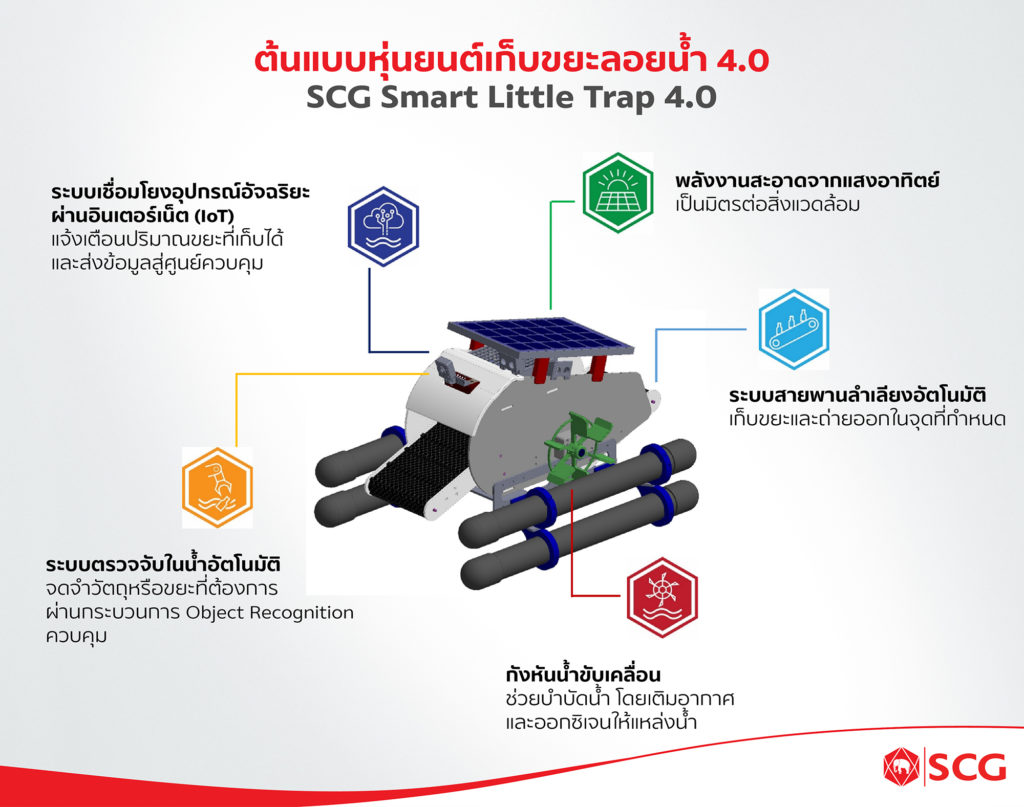 Recognizes the desired object or garbage. Through the Object Recognition process, the robot will automatically drive to collect the garbage.
Wireless communication system with IoT will send information and notification of garbage collection, location and device status. to the control center
There is an automatic belt system. to collect garbage and discharge it at the designated point
environmentally friendly by using clean energy from the sun
Helps treat water by adding air and oxygen to water sources from turbine movement.

*Width 1.2 meters, length 1.5 meters, with a maximum capacity of 5 kilograms of waste per collection cycle.
cr.www.scg.com
Interested in plastic products contact
Plasty Design Co., Ltd.
tel. 094-978-8887, 063-282-3651