Bope to replace waste plastic It is a design that loves the world.
The United States' contribution of plastic waste to land and ocean, published in the Oct. 30 issue of the journal Science Advances, states that in 2016 the United States generated 42 million tons of plastic waste, the largest in the world.
Even now, there is a reduction in plastic use, especially the single-use type. But garbage is still a major problem that needs to be solved. 7 types of recyclable plastics are brought into the recycling process. It needs to be properly classified before being transformed so that it can be recovered for its cost-effectiveness.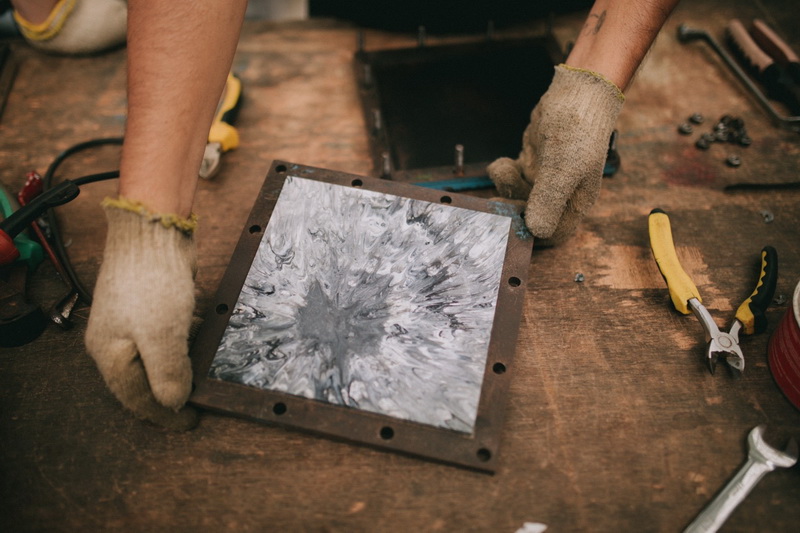 However, in the recycling process, there are still plastics that are contaminated, such as with litter or screen paint, which cannot be used to produce new plastic grains back to the industry. This is the origin of "Bope" (Bope), a small studio in Chiang Mai that accepts plastic waste and plastic scraps to crush and melt into new products such as coasters, tiles, bags, medals, etc. Suparerk Tara Sri and Pemika Sutika, who started out as a waste buying business and found such problems. Became a question of how to make these waste Able to create value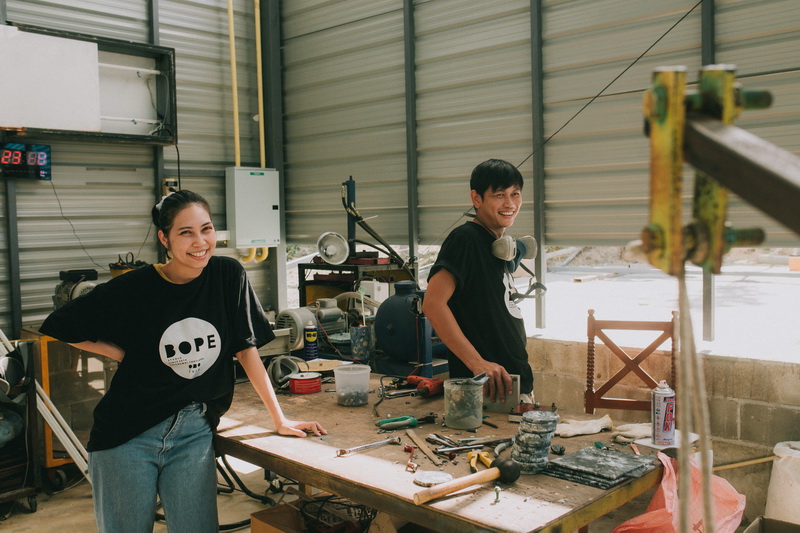 Bow-Pemika explained that Contaminated plastics with rubbish attached or screen paint cannot be used to produce new plastic grains back to the industry. In 2016, we started researching recycling methods. Until I got to know Dave Dutch designer Hakkens That pay attention and see the value of plastic By creating a household plastic recycling machine And founder of Precious Plastic, an online community for anyone interested in starting to recycle plastic by themselves. In the Netherlands
From the discussion, there was a prototype Injection Machine or injection molding machine. Used in the forming process Let's try to build the machine. And reuse the existing plastic Waste materials inside the house from trial and error are used to melt it into a simple product. It took over a year to produce coasters. Put it on sale in the market with foreign tourists interested in Eco Product and develop new products. She even went on display at Ducth's design week, Netherlands, and also had the opportunity to work with Malaysian designer Joshua Teo at River of Life, Masjid Jamek, Klula Lumpur.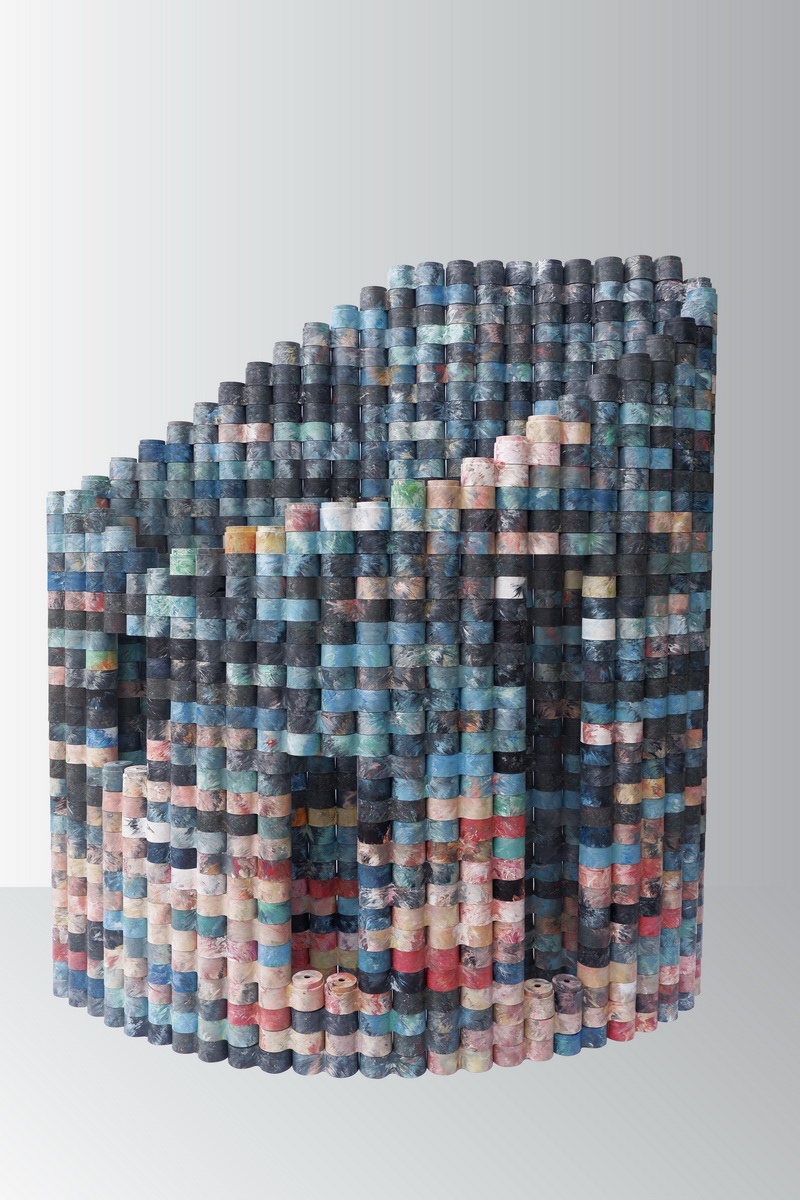 There are seven types of recyclable plastics that the shop uses to recycle types 2, 4 and 5 such as water bottle caps, bucket pails, hard plastic and plastic bags. Focus on hard plastic Each product uses different plastics. And there are different types of recycling, such as coasters, wall tiles, plant pots, storage trays, etc., made from bottle caps or buckets for bags. It is made from an opaque plastic bag that is colorful. Which must go through a polishing process Clean before use. "
Khun Bow went on to say that the highlight of products made from recycled plastic is that there is only one in the world We cannot repeat the same. Can not be copied like industrial work The bag is too When cutting the plastic bag and laying the texture, it will not be the same in order to have a single piece.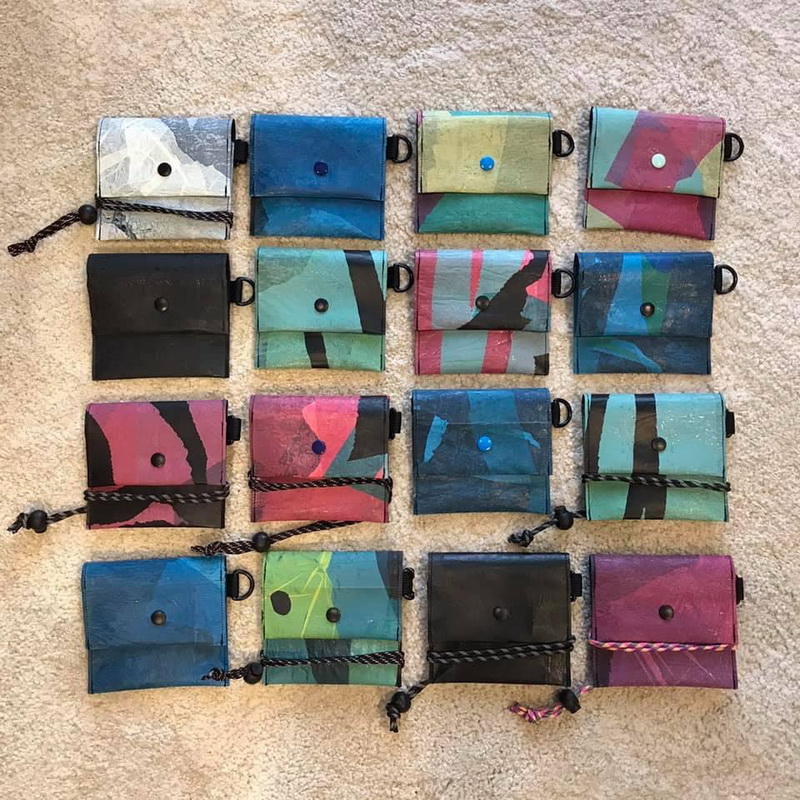 At the same time, the limitation of plastic is color, sometimes customers want a special color such as orange or pink reflective paint, but pink plastic is quite rare. Because the actual color of most plastics will be blue, green, black, red, white as the basis used, so it must be explained. The manufacturing process is not tinted down. But the actual color of the plastic is also a matter of time. Because it takes quite a long time, such as 1 coaster, it takes 15-20 minutes to melt because it is handmade work
In the past 4 to 5 years, although the production of products under the Bope brand uses more than 1 – 1.5 tonnes of plastic per year, Khun Bow said that more than 1 ton of plastic stock remains since the beginning of the business. Many, until now, still not used up. Because one piece of coaster uses about 70 grams of plastic, while going to the workshop, there are quite a lot of people who bring it to or send it by post. Or attending various events There is also a plastic receiver box that is no longer used.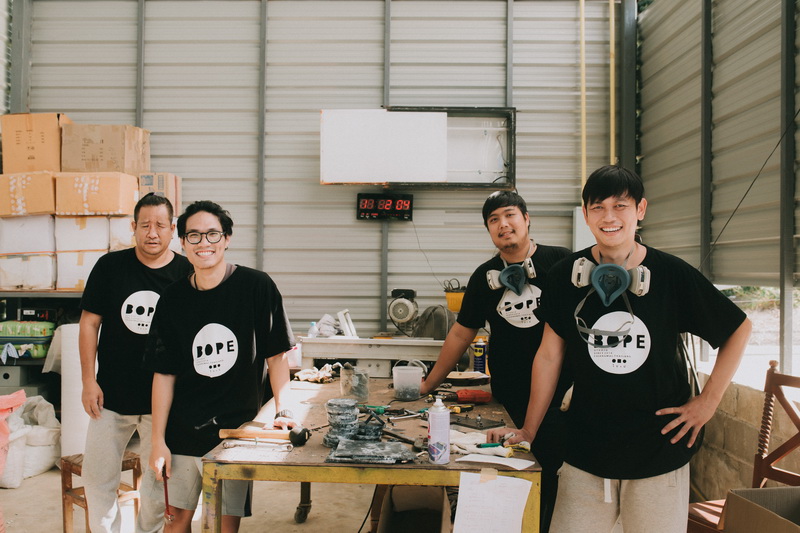 It is considered that Eco Product has received considerable attention from foreign countries. Most of them are exported abroad, including France, Netherlands, Germany, USA, Japan, Singapore, Taiwan, South Korea and Australia. While last year there was COVID-19, exports of foreign countries declined. But it has become more and more popular in the country, such as large corporations, to make premium products for customers. Or work with interior architects such as PTT's Café Amazon to make wall tiles A picture of a macaw parrot or Thai Beverage who sends a water bottle cap to make a shield Giving an opportunity to produce a wide variety of products Including many organizations to focus on plastic waste By sending waste to be recycled And take it back as a gift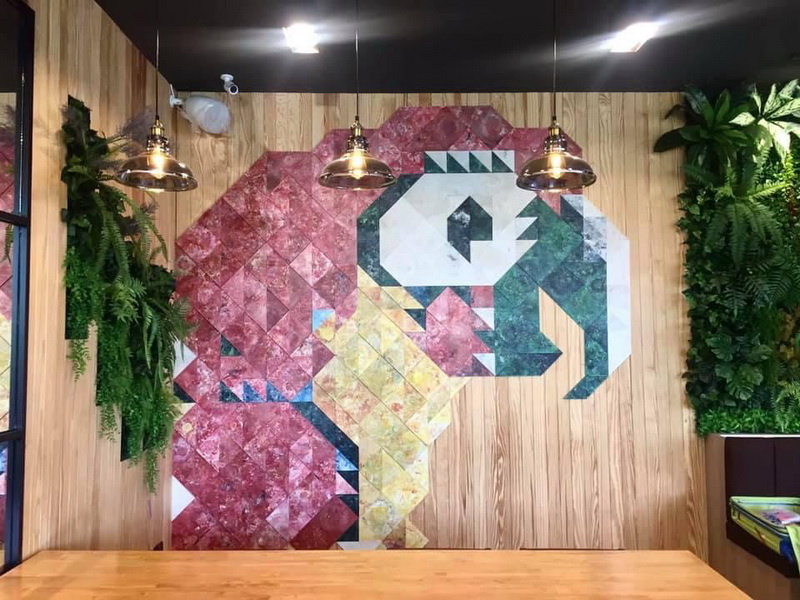 As for the next goal, Mr. Bow said he wanted to clarify the brand's signature. There is a development of larger items such as furniture, tables and chairs that can create more value. For the Thai market to see more of this product Not just in terms of products It is in terms of understanding of waste.
In addition, it aims to organize more workshops for people to access and understand the use of plastic waste. He also looked at the competition in the MILAN DESIGN WEEK event, which I contacted to submit the contest every year, but had no chance yet. Even if not rewarded, but at least I want Thai brands to have a chance to show at the international level.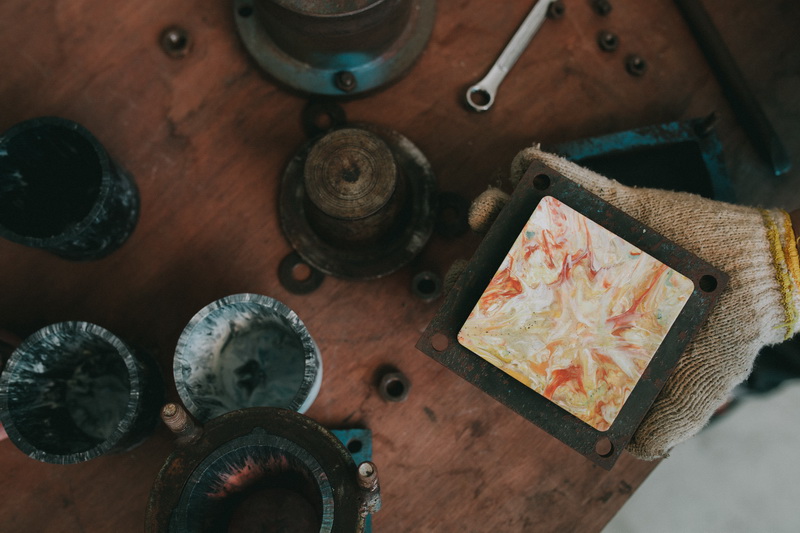 Currently, Bope products in Bangkok are available at Chatuchak Park, Siam Paragon, BROCCOLI REVOLUTION, Sukhumvit, and Phuket, Hua Hin, Chiang Mai, online channels, both on Facebook and Instagram.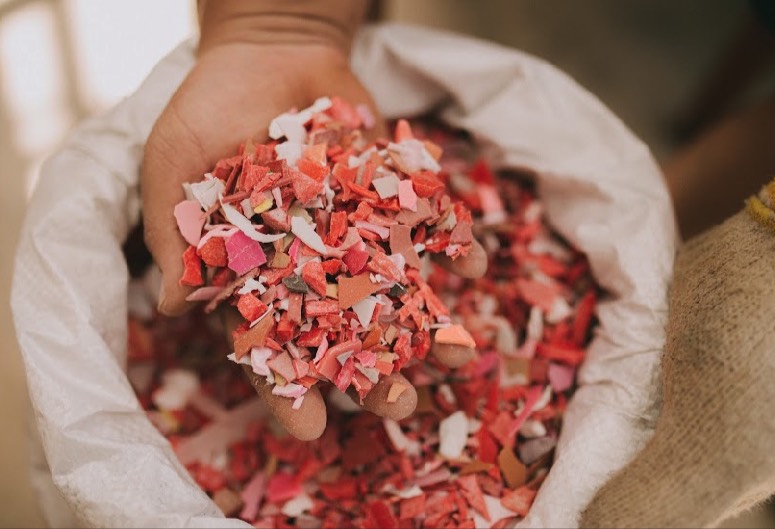 7 types of recyclable plastics
There are 7 types of plastic that can be recycled:
1.Polyethylene Terephthalate: PETE such as water bottles, vegetable oil bottles.
2. High-density Polyethylene: HDPE such as shampoo bottles, plastic bags, trash cans.
3.Polyvinyl Chloride: PVC, including water supply pipes, insulated cables
4.Low-density Polyethylene: LDPE, including frozen food packaging bags, film
5.Polypropylene: PP, such as hinges, bottle caps, food containers, hot bags and straws.
6. Polystyrene: PS, including electrical and electronic equipment, cups, plates and foam boxes.
7. Other plastic (Other) such as pens, baby bottles, helmets, traffic lights, billboards.
This can be discarded according to the type of plastic, observing the symbol on the packaging. Clean with a little water And water bottles should be separated between the cap and the bottle because they are different types of plastic.
———-
Illustration: ฺ Bope Shop